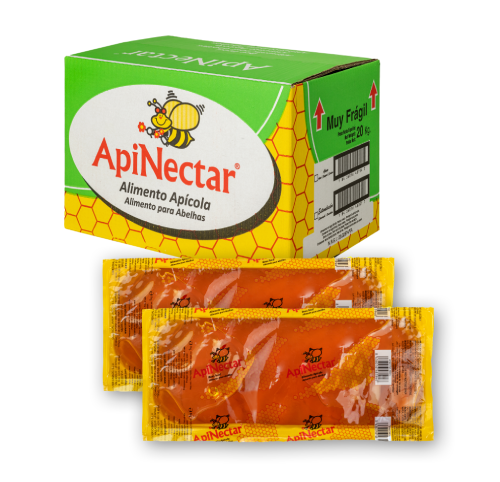 ApiNectar Support
ORGANIC
Organic sugar-based feed made to provide proper nutrition to hives. ApiNectar Organic Support enables us to increase the food reserves of the hives so that they can easily survive the winter months, and to encourage the bees to breed in the colony.
Feed designed for hive hibernation

Made from natural sugars and fructose

Developed by specialists and tested by professionals

Ready to use in the hive

Logistical information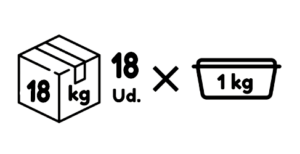 01.

Make some small cuts on the ApiNectar container
Make some holes so that the ApiNectar can be eaten by the bees.

02.

Place the ApiNectar on top of the central areas
Place the container over the central frames and as close as possible to the bee nucleus.

03.

The bees will start to eat the ApiNectar
The product is not stored in the hive, so the honey is not contaminated.

04.

Replace the ApiNectar every week
The product needs to be replaced every week or every ten days (depending on the hive).
Some reviews from our customers:

A professional company that is easy to contact if you have any questions.

I had a problem with my order's delivery date, I contacted ApiNectar by phone and they quickly offered me an alternative date for my order. Very satisfied with the product and, above all, with the company, which resolved my issue quickly.

I was pleasantly surprised with how easy ApiNectar is to use. I simply need to replace the container depending on the needs of my hives.

Thanks to ApiNectar Stimulation my bees quickly started queen rearing. This product was recommended to me for a warm climate and the results couldn't have been better. Very satisfied with the product and the delivery!

Great quality product. As soon as I placed the ApiNectar container in my hive, the bees began to ingest it quickly. Fast delivery of my order. I will buy ApiNectar again.